Deprecated
: join(): Passing glue string after array is deprecated. Swap the parameters in
/var/www/wp-content/themes/weaver-ii-pro/content-page2col.php
on line
54
Hey Bully 1
Audience: Every kid from 4-13 years old
Juanez was bullied by his brother, and now he bullies Mark and others at school, but instead of fighting back with words or fist, Mark shows Juanez love. Will Juanez have a change of heart or will he remain a bully? Discover the power of love in Hey Bully 1.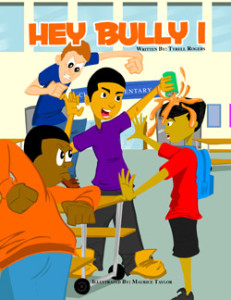 Hey Bully 2
Audience: Every kid from 4-13 years old
Juanez was once a bully, but now he is full of love. When he shows his brother Cory love, will he have a change of heart or will Cory continue to bully Juanez?
Find out in the exciting story of Hey Bully 2.